Accurate measurement of solar and infrared radiation fluxes on antarctic Plateau at Concordia station (BSRN site)
The research program aims to continue accurate measurements of surface radiative fluxes downwelling and upwelling at Dome-C, within the network Baseline Surface Radiation Network (BSRN
https://bsrn.awi.de/
), in order to provide broadband measurements of solar radiation short wave (in the three downwelling components direct, diffuse, global and in the global reflected fluxes) and thermal radiation (emitted from the atmosphere and from the surface). These measurements performed throughout the year provide complete information of the radiative regime in the East Antarctic Plateau, as well as its seasonal and interannual variability, and the radiative fluxes are an important input parameter for both the mass balance and regional climate models. In addition, the surface irradiance datasets are required to validate and calibrate at least 10-11 different satellite observations.
Simple
Identification info 
Citation identifier

https://antarcticdatacenter.cnr.it/geonetwork/srv/api/records/201297a0-6539-48e5-8371-09de4c6543af
Status

On going

 
Spatial representation type

Text, table

 
Topic category

Climatology, meteorology, atmosphere

Environment
GROUND STATIONS
GROUND-BASED OBSERVATIONS
SOLAR IRRADIANCE
IRRADIANCE
Resource constraints 
Use constraints

Other restrictions

 
Resource constraints 
Access constraints

Other restrictions

 
Associated resource 
Title

PNRA14_00025 
Association Type

Dependency

 
Initiative Type

Project

 
Associated resource 
Title

Since 22° Italian Expedition to Antarctica 
Date (Validity Begins)

2005-10-01
Date (Validity Expires)

2006-02-28
Edition

22 
Association Type

Dependency

 
Initiative Type

Campaign

 
Language

English

 
Character encoding

UTF8

 
Distribution Information 
Distribution format
OnLine resource

Data resource 

World Radiation Monitoring Center-Baseline Surface Radiation Network
Data quality info 
Hierarchy level

Dataset

 
Report 
Result 
Title

COMMISSION REGULATION (EU) No 1089/2010 of 23 November 2010 implementing Directive 2007/2/EC of the European Parliament and of the Council as regards interoperability of spatial data sets and services 
Date (Publication)

2010-12-08
Explanation

This data set is conformant with the INSPIRE Implementing Rules for the interoperability of spatial data sets and services 
Pass

true  
Resource lineage 
Statement

Data has been collected automatically using ground-based instruments on site. 
Hierarchy level

Dataset

 
Reference System Information 
mdb:MD_Metadata
Metadata identifier

urn:uuid / 201297a0-6539-48e5-8371-09de4c6543af
Language

English

 
Character encoding

UTF8

 
Metadata linkage
Date info (Revision)

2022-01-25T14:08:05
Date info (Creation)

2020-07-09
Overviews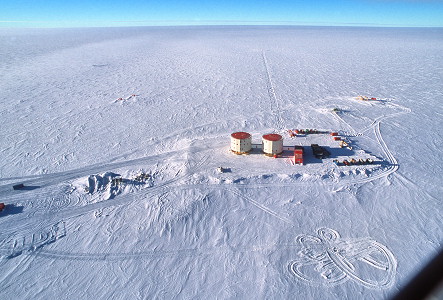 Spatial extent
Provided by
Associated resources
Not available