Far Infrared Radiative Closure Experiment For Antarctic Clouds – FIRCLOUDS - Ice camera and halo camera pictures
The main objective of this project is a complete spectral characterization of cirrus and mixed phase clouds in order to evaluate the radiative models in the FIR regime, where the clouds effect is very strong, and systematic spectral measurements are scarcely available. The required spectral radiance measurements in the range 100-1000 cm-1 are acquired by the Fourier spectroradiometer REFIR-PAD, which is operative in continuous and unattended mode at Dome-C, whereas the atmospheric cloud fields are constrained with the support of a backscattering/depolarization lidar, for the estimation of the clouds position, phase, and the extinction profile, an ice and halo imager cameras, for the assessment of the cloud ice crystals micro-physics, and a micro rain radar (MRR) for the determination of the clouds reflectivity and the vertical velocity of ice crystals in the cases of precipitating clouds.
Simple
Identification info 
Identifier 
Status

On going

 
Spatial representation type

Text, table

 
GROUND-BASED OBSERVATIONS
Resource constraints 
Use constraints

License

 
Other constraints
Associated resource 
Title

PNRA 
Association Type

Dependency

 
Initiative Type

Project

 
Associated resource 
Title

Since 29° Italian Expedition (2013-2014) ice-camera started with previous project PREREC by Dr. Massimo Del Guasta and since 35° (2019-2020) halo-camera 
Association Type

Dependency

 
Initiative Type

Campaign

 
Language

English

 
Character encoding

UTF8

 
Supplemental Information

Data of spectral radiances acquired by REFIR-PAD spectroradiometer are the responsibility of DoCTOR project (PNRA16_00228) by Dr. Giovanni Bianchini 
Distribution Information 
Distribution format
OnLine resource

Data resource 

Data are available on the INO-CNR server on request to Dr. Massimo Del Guasta or the coordinator, website
OnLine resource
Data quality info 
Hierarchy level

Dataset

 
Report 
Result 
Title

COMMISSION REGULATION (EU) No 1089/2010 of 23 November 2010 implementing Directive 2007/2/EC of the European Parliament and of the Council as regards interoperability of spatial data sets and services 
Date (Publication)

2010-12-08
Explanation

This data set is conformant with the INSPIRE Implementing Rules for the interoperability of spatial data sets and services 
Pass

true  
Resource lineage 
Statement

Data has been collected automatically using ground-based instruments on site. 
Hierarchy level

Dataset

 
Reference System Information 
Metadata
Metadata identifier

urn:uuid / 7e975b84-1ce7-11eb-bccd-7b40b3c96977
Language

English

 
Character encoding

UTF8

 
Metadata linkage
Date info (Creation)

2020-11-02T09:43:35
Date info (Revision)

2023-10-25T13:56:49
Overviews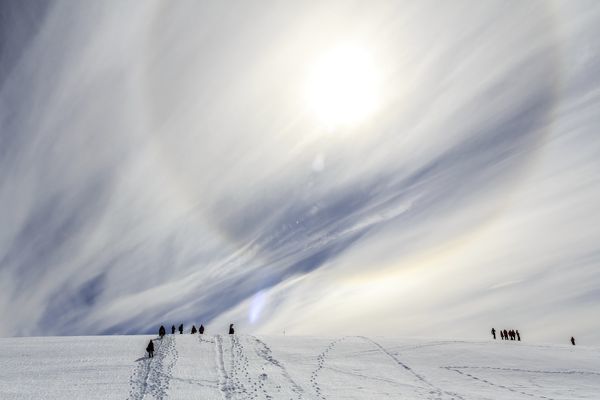 Spatial extent
Provided by
Associated resources
Not available