Antarctic Marine and Freshwater Eukaryotic Biodiversity as a promising source of bioactive substances.
Antarctic aquatic eukaryotic biodiversity provides an unlimited and largely unexploited source of bioactive molecules that may be utilized for the benefit of human health. The aim of our proposal is to probe antibiotic and anticancer properties of these molecules isolated from a selected panel of freshwater and marine eukaryote species, that can be sampled in the area of MZS with no impact on local biodiversity and can, in large measure, be cultivated and/or maintained in laboratory for long periods at very reduced costs. The sampling of species will be conducted on Protists (ciliates and dinoflagellates), Rotifera (bdelloids), obtaining sponge primmorphs, collecting fish body surface mucus, sequencing transcriptomes from Protists, Rotifers, Echinoderms, and Tunicates to be scanned for genes expressing antimicrobial peptides and enzymesproducing bioactive metabolites.
The targets of the project are:
i) to sample Protists, Rotifers and macroeukaryotes from marine and freshwater environments, ii) to culture Protists, Rotifers, andobtain demosponge primmorph cultures, iii) to sequence transcriptomes to be added to transcriptomes already obtained by the proposing groupand to identify putative candidate peptides, iv) to obtain purified biochemical fractions from Protists, Rotifers, primmorph and fish surface mucus,v) to test produced fractions and synthetic peptides for their in vitro anticancer and antibiotic activities.
The proposal involves three research unitsof the Universities of La Tuscia, Trieste and Camerino, and one unit of the National Research Council in Naples. These units maintain solid and documented relationships of collaboration with a multi-year experience in Antarctic eukaryotic physiology, biochemistry and molecular biology.The proposal can also rely on the official collaboration with the laboratories of Prof. Ian Hawes and Prof. Chris Battershill from the University ofWaikato (NZ), with experience in Antarctic freshwater biology and bioactive molecules.
Simple
Identification info 
Identifier 
Status

On going

 
Spatial representation type

Text, table

 
Topic category
eukaryotes
drugs
biodiversity
Resource constraints 
Use constraints

License

 
Other constraints
Associated resource 
Title

PNRA 
Association Type

Dependency

 
Initiative Type

Project

 
Associated resource 
Title

Since XXXVII Italian Expedition 
Association Type

Dependency

 
Initiative Type

Campaign

 
Language

English

 
Character encoding

UTF8

 
Supplemental Information

Two participants are requested during the XXXVII Expedition at MZS, and a foreign guest if possible. 
Data quality info 
Hierarchy level

Dataset

 
Report 
Result 
Title

COMMISSION REGULATION (EU) No 1089/2010 of 23 November 2010 implementing Directive 2007/2/EC of the European Parliament and of the Council as regards interoperability of spatial data sets and services 
Date (Publication)

2010-12-08
Explanation

This data set is conformant with the INSPIRE Implementing Rules for the interoperability of spatial data sets and services 
Pass

true  
Resource lineage 
Statement

The data will be collected through diving in pack ice holes, or by water sampling on site. 
Hierarchy level

Dataset

 
Reference System Information 
mdb:MD_Metadata
Metadata identifier

urn:uuid / bbb77182-1910-11eb-916a-b9e2b91ab958
Language

English

 
Character encoding

UTF8

 
Metadata linkage
Date info (Creation)

2020-10-28T12:28:42
Date info (Revision)

2021-07-13T14:27:15
Overviews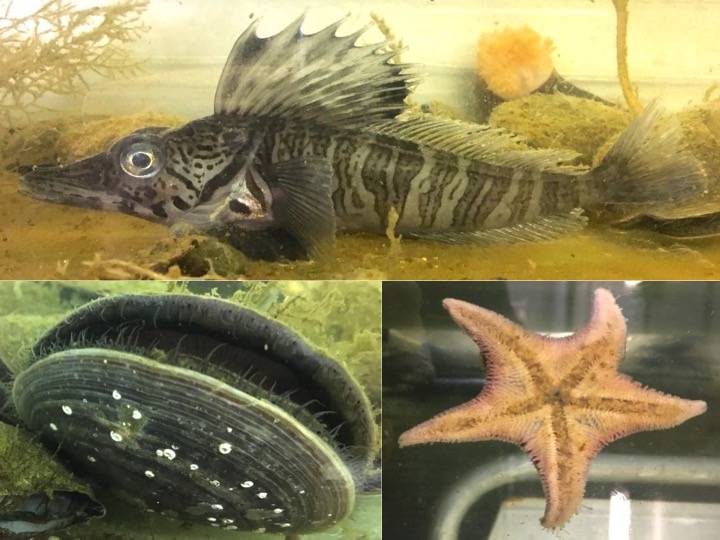 Spatial extent
Provided by
Associated resources
Not available